Hungry for God
On the Sacrament of the Eucharist - Part 2
The Thanksgiving offering (the Eucharist) is not just a remembrance of the past, but it is a live celebration of the reality of the presence of Christ among his faithful.  He is present and He is 'The Present', He is here now, and forever until the end of time continuing to renew us to Himself.  He is alive in its substance and dwells in the golden tabernacle and the tabernacle of our hearts. Just as the Israelites carried the tabernacle on their shoulders and housed it in the temple so we also have the Eucharist in the temple and we carry it with us to conquer the world.
Christ on the Cross of Calvary 2000 years ago and Christ on the altar of our Church today are the same person.  The Christ we meet today in the Mass is the Christ of history, for he is "Jesus Christ; the same yesterday, today, and forever" (Hebrews 13:8). Christ is not divided by time. Christ is also not divided by space or limited by matter. "Christ is present whole and entire in each of the species [consecrated bread and wine] and whole and entire in each of their parts, in such a way that the breaking of the bread does not divide Christ" 207 (CCC 1377).
Such a miracle is beyond the power of man, but not beyond the power of God. "'…Could not Christ's word, which can make from nothing what did not exist [Genesis 1], change existing things into what they were not before?'" 205 (Saint Ambrose; CCC 1375). Reason says it is possible. But faith says it is actual Faith as we pray with Saint Thomas Aquinas:
"'Godhead here in hiding, [W]hom I do adore, Masked by these bare shadows, shape and nothing more, See, Lord, at thy service low lies here a heart Lost, all lost in wonder at the God thou art. "'Seeing, touching, tasting are in thee deceived; How says trusty hearing? that shall be believed. What God's Son has told me, take for truth I do: Truth himself speaks truly or there's nothing true'" 213 (CCC 1381).
The Eucharist is the sacrifice and the meal.  It is through this meal that we enter into the life of Christ, and it is through it that we enter into the relationship with Christ and the life of God.  To be worthy of its reception you must not feel the worthiness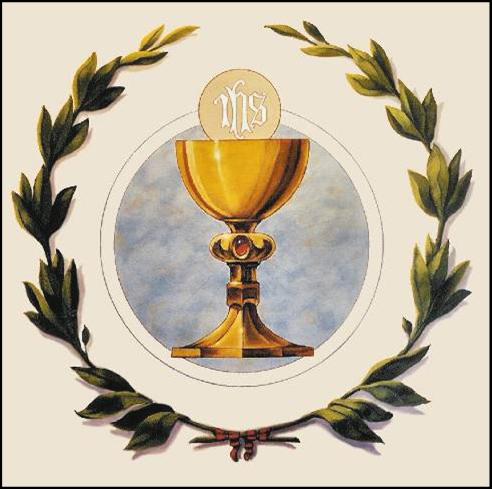 but always be unworthy to receive just as the centurion say "lord I am not worthy to receive you under my roof but only say word".  But saying these words do not make you worthy but humble, you also must be in the state of the friendship with God "state of grace".  You need to be hungry for God, so the Church wants us to fast 1 hour prior to receiving. To accept the Holy Communion, you must be in communion with the teachings of Christ and His mouth the Church.  "As bodily nourishment restores lost strength, so the Eucharist strengthens our charity, which tends to be weakened in daily life; and this living charity wipes away venial sins" 231 (CCC 1394).  As Christ proclaims 'He who eats my flesh and drinks my blood abides in me, and I in him' 226 [John 6:56].  In this Christ desires to separate us from sin just as he has set Himself apart from it.  To be one with Christ, is to be one with God and nothing undefiled shall touch Him.
Since this Sacrifice is an eternal sacrifice so the Banquet must be an eternal banquet. 'I tell you I shall not drink again of this fruit of the vine until that day when I drink it anew with you in my Father's kingdom'" 243 (Matthew 26:29; cf. Luke 22:18; Mark 14:25.  There is no way around it, Christ himself said: "I am the living bread which came down from heaven; if any one eats of this bread, he will live forever; and the bread which I shall give for the life of the world is my flesh" (John 6:51).  This is why the Eucharist is the crown of all sacraments; it is literally Him in the depth of your soul.